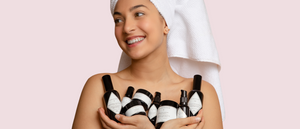 About Us
Our brand is built upon one simple aspiration—to nurture the human spirit from the outside-in.
Our Story - The Beginning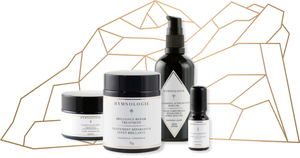 During moments of profound personal transformation and growth - during her teenage years, pregnancy, parenthood and more - our founder Dr. Jigyasa Sharma struggled to find skincare that resonated with her. With the support and guidance of her partner, Kshitij, she poured her time, soul, and energy into creating Hymnologie: skincare crafted from the practices of ancient Herbal wisdom, designed to provide radiant, glowing skin and holistic harmony from the outside in.
Ancient Herbal Tradition
We lean heavily into the ancient Indian health and lifestyle system, Herbal tradition, which preaches the importance of a strong internal and external bond in order to achieve holistic harmony.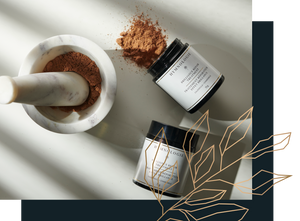 Formulas & Rituals
Our products are thoughtfully formulated to honour your skin with ingredients that awaken your senses and support your innate cellular wisdom. We use only the purest ingredients and eco-inclusive botanicals.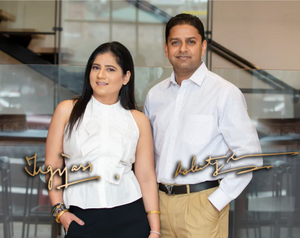 "Our plant-based skincare harnesses the innate cellular wisdom of your skin to deliver powerful, uncompromised results—rooted in my search to find the most effective, natural ways to strengthen and protect skin."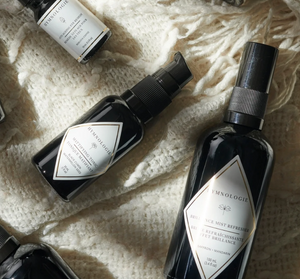 Our Vision
We are passionate about inspiring a new way of thinking about skin—moving beyond cosmetics and coverups to celebrating, supporting, and caring for the role skin plays in our overall health and wellbeing.
Mission
To do right by our skin, community, and environment by providing entirely natural, ethically sourced and pure products that deliver unparalleled results. We are dedicated to leaving every person who interacts with our brand—from harvest to application—Glowing.
Giving Back
Our commitment to having a positive impact on the world means honouring the people who call it home. Hymnologie has committed to donating 5% of all profits to The Legacy of Hope Foundation, an Indigenous-led organization that works to promote reconciliation in Canada.
Sustainability
It's important to us that every aspect of our business leaves a positive impact on not only you and your skin, but the world as well. Environmental and social responsibility are at the core of everything we do—from paying our workers fair wages, voluntary certifications, and ensuring our packaging is at minimum 90% recyclable.
Our Values
Prioritizing Pure
Every aspect of our business leaves a positive impact on not only your skin but the world as well. Environmental and social responsibility are at the core of everything we do.
Universal Connection
We honour nature and how linked it is to our health. We believe it is through a deep respect for nature that you can connect with your true self and the wondrous rhythms of our natural world.
Truth & Wisdom
We believe in openness and whole hearted accountability. We lead with wisdom, understanding and are intentionally transparent about everything we do.
Diversity & Inclusion
We are deeply respectful of diverse cultures and are committed to helping build a strong sense of identity, wellbeing and belonging. Everyone deserves a chance on the global stage through appreciation not appropriation.
Royal Saffron
Saffron is a powerful and regenerating elixir that will help improve the appearance of scars and reduce the appearance of under-eye circles.
LEARN MORE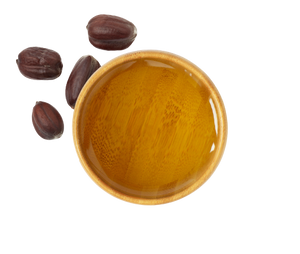 Rich Jojoba
Jojoba oil is one of nature's best kept secrets, long used in many native cultures to deliver long-lasting, deeply hydrating, natural nutrients for your skin.
LEARN MORE
Reparative Babchi
Babchi is known as a "wonder ingredient" for the skin as it is a powerful skin repairing herb central to many ancient traditional skincare therapies.
LEARN MORE