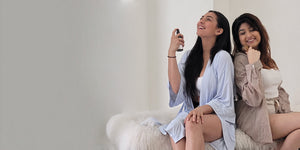 Instant hydration & refreshment with Hymnologie's Brilliance Mist Refresher
Get a healthy, energizing glow with Brilliance Mist Refresher. Our powerful blend of natural ingredients helps detoxify and hydrate skin, leaving it feeling soft and refreshed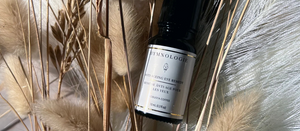 Holistic Plant-Based Skincare
Our products are thoughtfully formulated to honour your skin with ingredients that awaken your senses and support your innate cellular wisdom. We use only the purest ingredients and eco-inclusive botanicals.
MADE WITH: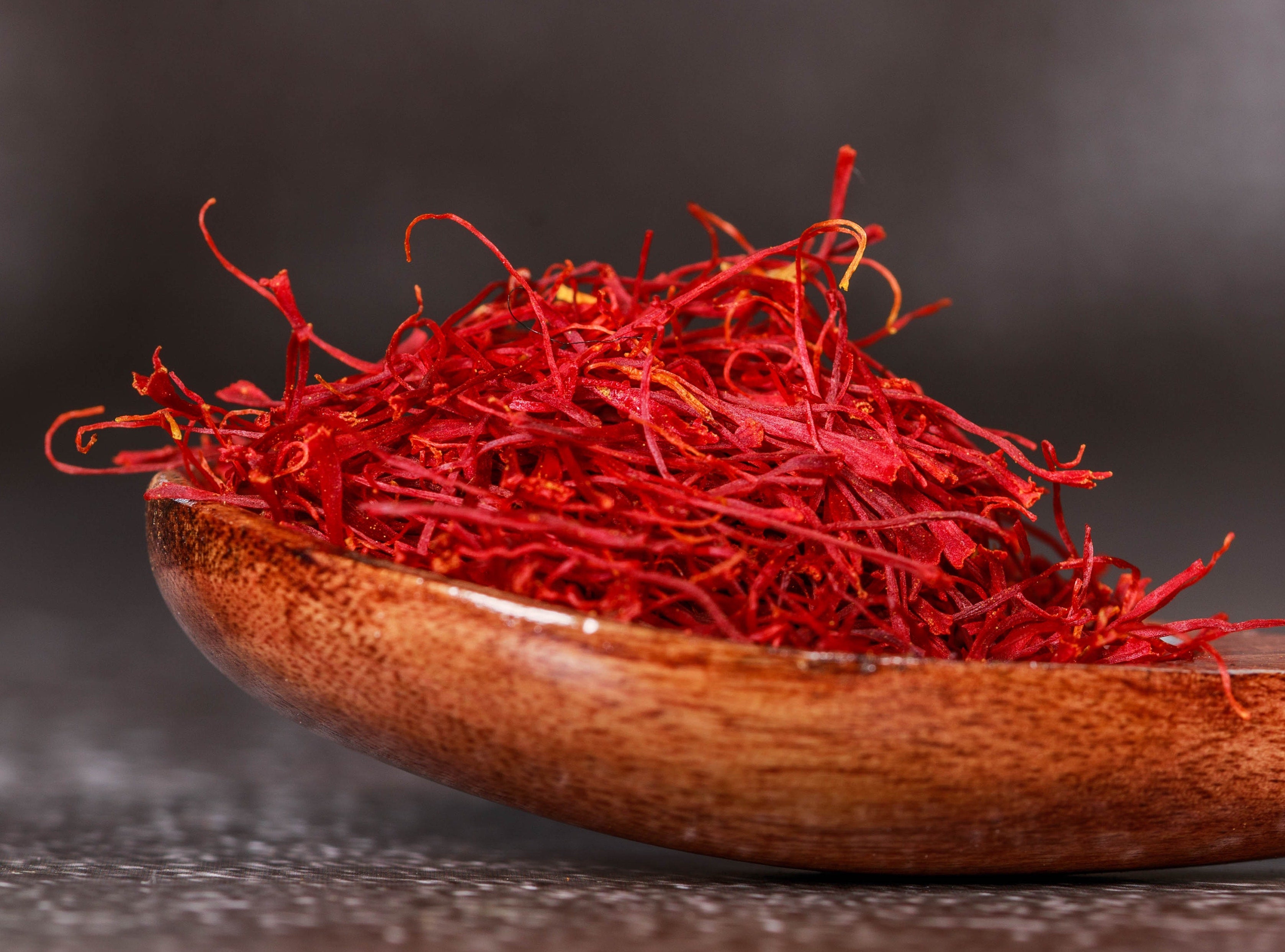 Saffron
 Saffron contains abundant antioxidant properties with a powerful and regenerative elixir that improves the appearance of scars, and reduces the appearance of under-eye circles. In traditional plant-based skin treatments, saffron is grouped under "Varnya Gana" and has been used for centuries.
Mandarin
Extracted from the outer rind of the fruit, mandarin oil has a multitude of health benefits for your skin, body, and soul. Its high content of vitamins boosts your epidermis from the inside out - promoting the growth of new skin, restoring your complexion, and leaving it plumper, brighter, and more radiant.
How soon can I expect to see results after using Brilliance Mist Refresher?
Although our facial refresher mist provides results within minutes most often if used properly, it also depends on the targeted needs, skin type, and other individual factors. For best results, use this before the Brilliance Tonic as part of your self-care routine.
A burst of brilliance with our mist refresher for skin refreshment
Hydrate, tone, and tighten pores
DO YOU...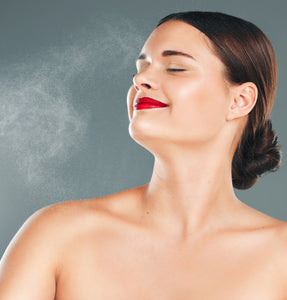 WHAT YOU NEED TO KNOW?
Healthy skin is not a one-night ritual
Healthy skin requires a long-term commitment. Achieving optimal skin health necessitates consistent daily care and nourishment, as opposed to relying on temporary remedies that offer short-lived benefits. 
Consistency is key when it comes to maintaining healthy skin. Just like any other aspect of our health, taking care of our skin consistently is what every individual should look at rather than quick fixes. 
By incorporating the following into your daily habits, you can easily create a foundation for long-term skin health:
Cleansing
Moisturizing
Protecting from the sun
Awaken your skin with the highly concentrated formula designed to instantly revive, hydrate, and energize your skin on contact with Hymnologie's Brilliance Mist Refresher. In order to elevate your ritual and achieve best results use this before the Brilliance Tonic as part of your self-care routine.
Did you know?
Skin Plays an Important Role in Regulating Your Body Temperature.
Similar to a Snake That Sheds, Your Skin Renews Itself Every 28 Days
What are some common factors contributing to skin damage?
Sun exposure and lifestyle
While the sun can cause skin damage due to sunray exposure which can lead to multiple skin problems, poor lifestyle choices such as lack of sleep can also lead to skin damage and aging.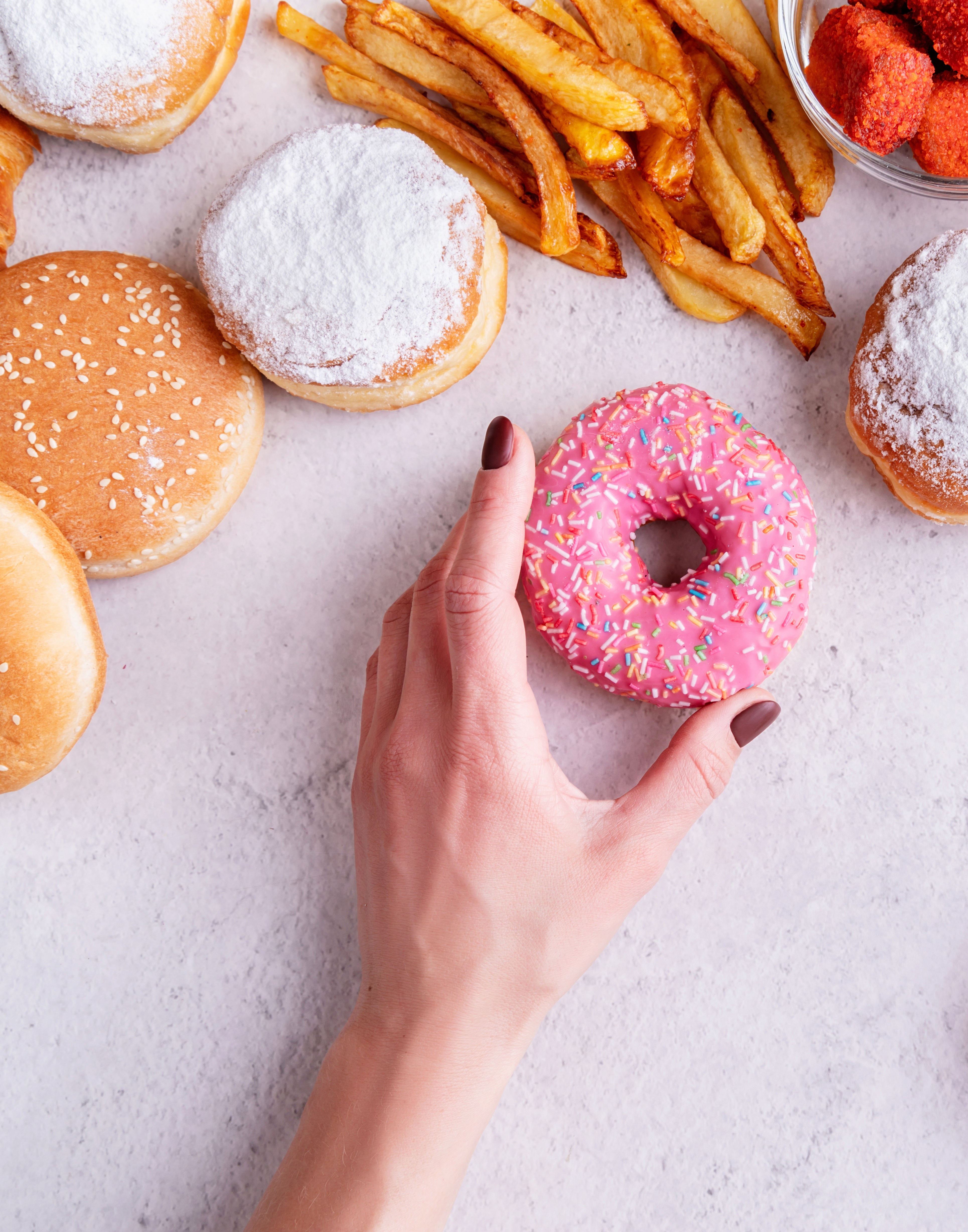 Unhealthy diet and poor skincare
An unbalanced diet and dehydration along with poor skincare with no protective formula during daylight hours can cause inflammation on the skin, which can lead to breakouts, uneven texture, and a dull appearance.
Cleanse and refresh your skin with energizing hydration
Believe us when we tell you there's a mesmerizing enchantment behind Hymnologie. We harness the extraordinary potential of Mother Nature's finest elements to unlock the secrets of eternal allure. Help revitalize your skin with a refreshing, energizing spray of Hymnologie's Brilliance Mist Refresher and join the Hymnologie tribe.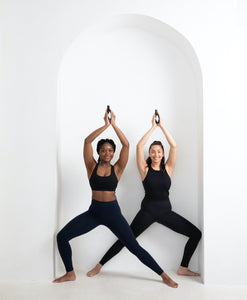 Is Hymnologie's Brilliance Mist Refresher for you?
Hymnologie's Brilliance Mist Refresher is for you if you're looking for a light spray that….
Hydrates your skin on the go
Soothes and moisturizes dry skin
Primes your skin and helps blend your makeup
Skin It Supports
All Skin types
$60.00 CAD
SHOP NOW
High Performance Pure Plant Ingredients
All our products are thoughtfully formulated to honour your skin with ingredients that awaken your senses and support your innate cellular wisdom. Our plant-based skincare delivers powerful, uncompromised results—rooted in our search for the most effective, natural ways to repair, strengthen and protect the skin.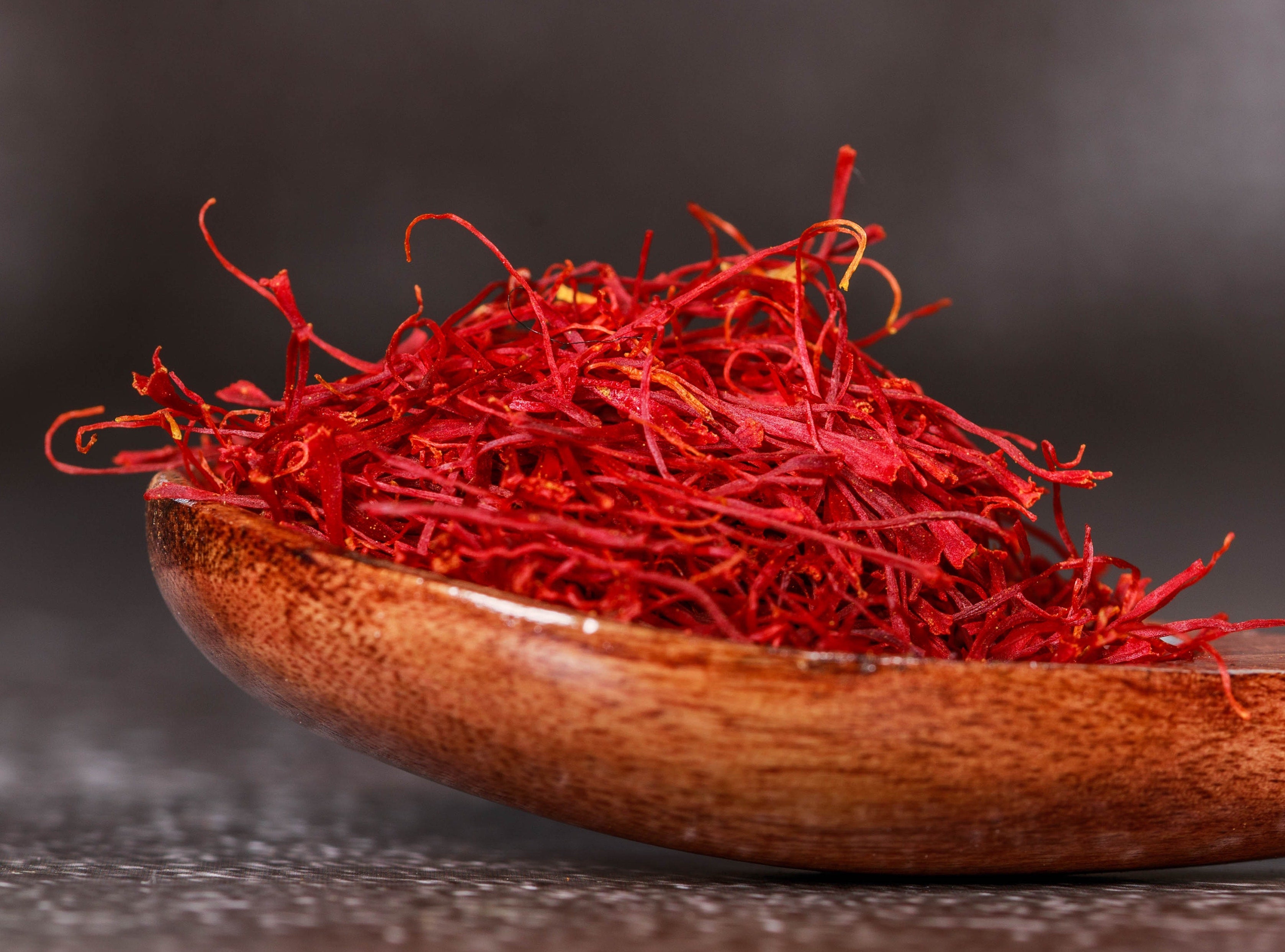 Saffron

Mandarin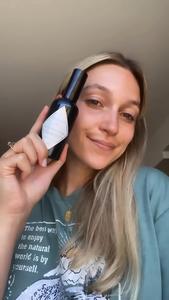 Its lightweight and non-greasy formula makes it a perfect choice for enhancing the longevity of makeup. Even after an 8-hour shift, this mist keeps oiliness at bay more effectively than regular moisturizers. Say goodbye to cakey-looking makeup and hello to a flawlessly blended finish with Hymnologie's Brilliance Mist Refresher! Definitely a 5-star product!
Boost Your Confidence
All our products encourage your skin's natural reparative abilities to take charge and gift you with glowing skin – A holistic approach toward healthy ageing!
Effective With Makeup: The residue-free formula of this Brilliance Mist Refresher seamlessly harmonizes with any makeup.
Pleasant Smell: boasts a delightful fragrance that is delicately balanced to ensure it does not overpower the olfactory senses.
$60.00 CAD
SHOP NOW
Brilliance Mist Refresher
Benefits of Hymnologie's Brilliance Mist Refresher
Light and dewy with a citrusy scent

Real people, Real results.
Addison
" Let me tell you, if you're on the hunt for the ultimate hydrating spray/serum, look no further because THIS is THE ONE! It is beyond amazing! Not only does it leave your skin feeling plump and quenched like never before, but it's also a total game-changer when it comes to setting your makeup flawlessly! 🎉✨ "
Susan
" I was genuinely impressed by how moisturizing this product was. Initially, I expected it to feel greasy, but it wasn't. Its lightweight texture made it perfect for use even in the scorching heat. Truly refreshing and energizing! I use this throughout the day, particularly after a long day at work - gives life to my tired and dull skin. "
Claire
" This Brilliance Mist Refresher is very hydrating! I've been using this along with Hymnologie's Brilliance Tonic as the first step in both my daytime and nighttime skincare routines. It has a pleasing citrusy fragrance that is not too overpowering - It's like a burst of fresh oranges on my face - definitely a mood-lifter in the morning! "
Alex
" Along with its refreshing properties, this mist is also an amazinggg setting spray, with a dewy finish and a good for a nude/neutral makeup setting or a full face. It melts any powdery residues beautifully onto the skin. If you prefer a matte finish just like me, this is your GO-TO product! Totally recommend it to everybody. "
Refund Policy
30-Day Money Back Guarantee*
At Hymnologie, we prioritize your utmost satisfaction with every purchase you make so we have implemented a 30-day money-back policy, no questions asked.
Click here to learn more about our refund policy.
$60.00 CAD
Our Story - The Beginning
During moments of profound personal transformation and growth - during her teenage years, pregnancy, parenthood and more - our founder Dr. Jigyasa Sharma struggled to find skincare that resonated with her. With the support and guidance of her partner, Kshitij, she poured her time, soul, and energy into creating Hymnologie: skincare crafted from the practices of ancient traditional wisdom, designed to provide radiant, glowing skin and holistic harmony from the outside in.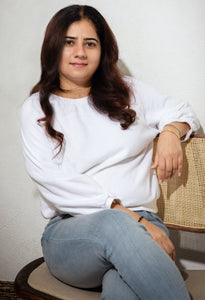 Our plant-based skincare harnesses the innate cellular wisdom of your skin to deliver powerful, uncompromised results—rooted in my search to find the most effective, natural ways to repair, strengthen and protect skin.
Frequently asked questions